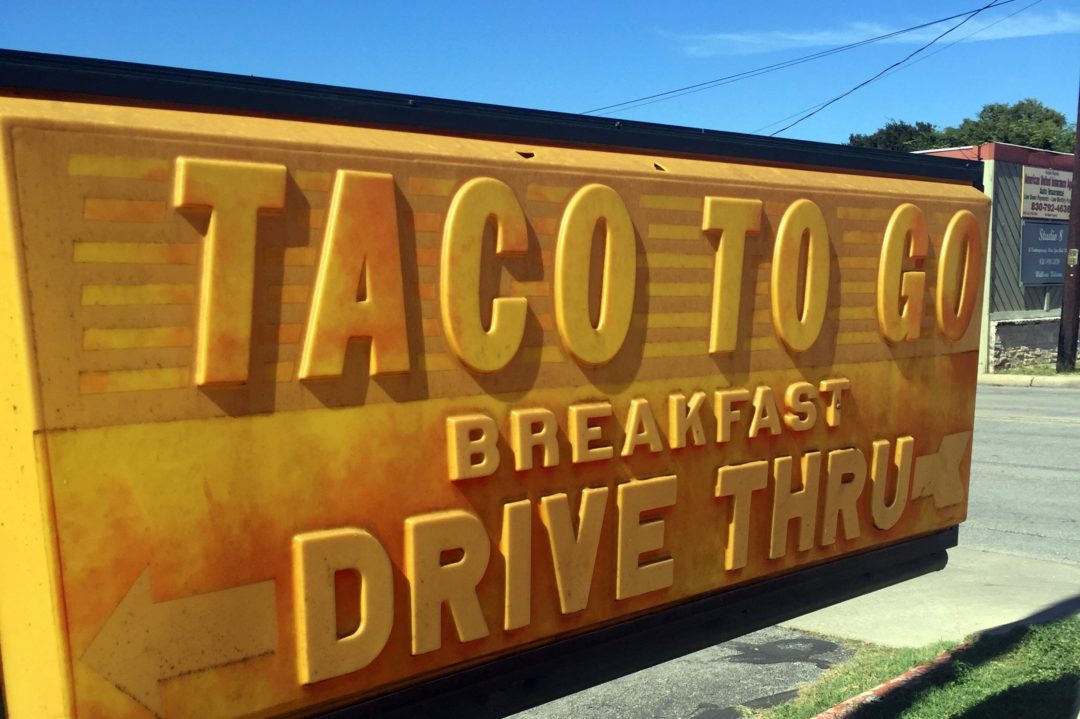 View Taco to Go's Menu Below
428 Sidney Baker St, Kerrville, TX 78028
 Tacos to Go is a quirky little place on Sidney Baker next to the Walgreens. They are only open 6:00 am to 2:00 pm seven days a week. You can get puffy tacos, breakfast burritos, lunch burritos all in one place. Drive Thru today and give it a shot!