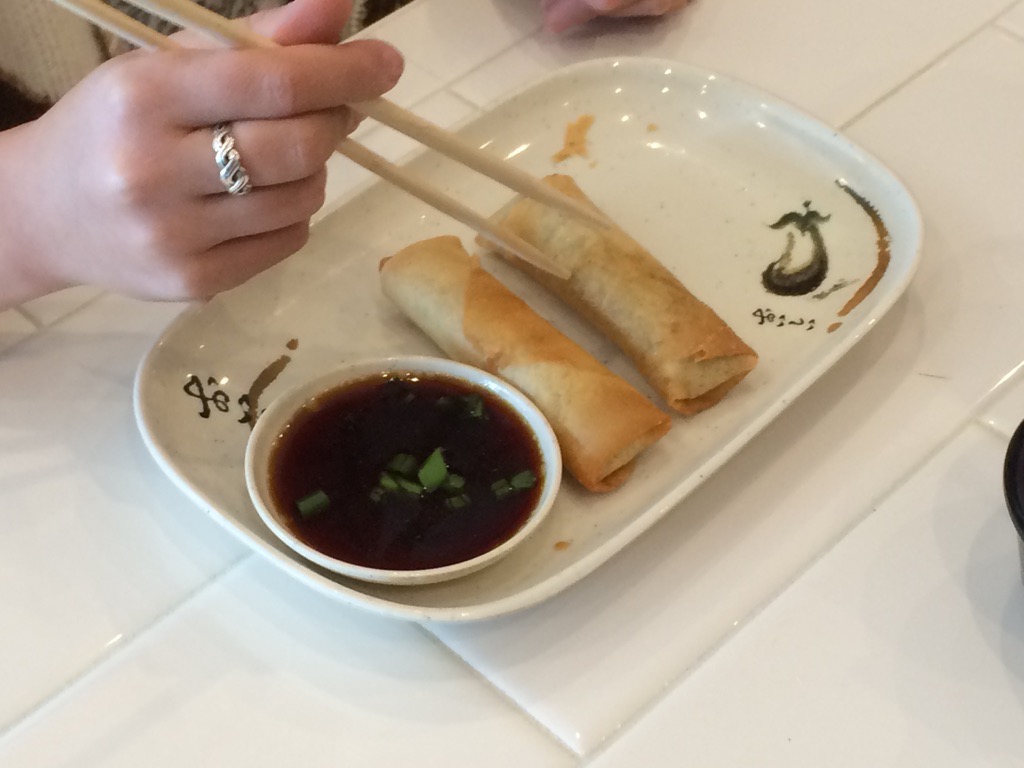 This little gem was so well hidden, even the police couldn't find it! Well they found it now, and so have we. In fact the boys have their own reserved parking space outside! After speaking with them they assured me that they come at least twice a week to eat here although they only discovered the place a couple months ago! But the officers and other customers agree that they get the best service in a very clean and friendly atmosphere, centrally located in downtown.
      While not your norm, Yeo-Bos is defiantly an interesting café and has been in business for over three years! So I asked the police what they like to eat, and they among others suggested the "Stone Bowl DolSot BimBamBap". Don't worry if you can't pronounce it, just "Stone Bowl" will do (although the children eating here we're having a great time with the name.). This interesting concept of food comes in a actual stone bowl with assorted veggies all around the edges, and meat in the center, adorned with a fried egg on top. If you're not into eggs, Sppring Rolls start at $3.95, and prices go up to $9.45 for the Galbi, grilled beef short ribs in their special formulated soy sauce. While the menu is not large, there is plenty of variety and if you want to step out for a new taste, you might want to try the Kimchi, an aged spicy cabbage. Mondays and Wednesdays ofer Auhentic Mexican Plate Specials, which you can still eat with chopsticks if you asked for them. Bottled drinks are only $1.00 but Lunch Plates already include tea. Yeo-Bos is the only restaurant in the Hill Country that offers a Korean seaweed rolls.
     The place fills up fast even though the sign is not visible from the road. There is outdoor patio seating and it is located next to Francisco's restaurant on the corner.  Directly across the street and on the other side of the large parking lot is a sitting area where you can enjoy the waterfall at the park down below. There are also steps to take you down to the Louise Hayes Park walking trail.  Plan to park on the water side of the roadway as there is very limited parking on Water Street. Come grab an interesting lunch
Monday
through
Friday
from 11 to 3, or dinner from
5:00-8:00 pm
.  
830-890-5873